The archives of The Common Sense Radio Show Are Available on Megaphone. The way to access them is to go to either Google Play, I-Tunes or Spotify. The shows are listed under The Common Sense Show
CLICK HER

E

 FOR INFORMATION ON THIS CRITICALLY IMPORTANT ON THE IMPORTANT GEN SIX CONFERENCE
(DEADLINE FOR DISCOUNTED EARLY REGISTRATIONS HAS BEEN EXTENDED TO JANUARY 15, 2019)
---
The Best Food Deal in America is here! Are you prepared? Isn't it time?

 

Click here

 to begin your path that will allow you to survive what is coming. BOTH TWO AND FOUR WEEK OFFERS ARE AGAIN AVAILABLE!
ACCORDING TO THE RESEARCH, 218 MILLION AMERICANS ARE DRINKING CONTAMINATED WATER. THE ALEXAPURE PRO WATER FILTER IS THE INDUSTRY STANDARD!!! TAKE CONTROL OF THE SAFETY OF YOUR FAMILY'S DRINKING WATER. FOR A LIMITED TIME, THE WATER FILTER IS ON SALE. GO TO WATERWITHWITHDAVE.COM
Reduces up to 99.9999% of 206 contaminants, targeting:
Heavy metals
Fluoride
Chlorine
Viruses & bacteria
Pesticides & pharmaceuticals
The Alexapure Pro transforms water from virtually any fresh source into cleaner, healthier drinking water.
GREATLY REDUCED PRICE-LIMITED TIME OFFER!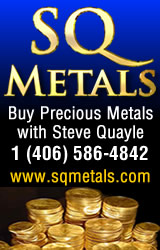 ---
PLEASE SUBSCRIBE TO OUR YOUTUBE CHANNEL AND DON'T FORGET TO "LIKE" US
The post When a Pull-Out Is Not a Pull-Out appeared first on Dave Hodges - The Common Sense Show.