The Common Sense Show has learned that the state of California debt and an economy based upon disaster capitalism, will lead to the bankruptcy of California state government. Trump has cut off the FEMA disaster funds and California, which diverted the first wave of disaster money to its growing state debt, cannot meet its financial obligations.
It is also possible that the Trump administration will declare that California is both insolvent and incapable of managing its affairs and that the state, itself, is in a state of sedition against the US government. Before the Spring, the President will likely put the 101st Airborne on alert to protect the members of the New California Statehood movement. Many experts expect a series of false flag attacks to divert attention away from this subject.
California government as we understand it, is on its last legs. Its imminent demise is a testament to what happens to a government which embraces blatant socialism and extreme leftist leadership and subsequently loses sight of the fact that government's main mission is the safety of its citizens.
California is overrun with an illegal alien population that State government cannot support. It's economy has been devastated by the NO. California fires, which were deliberately caused by Directed Energy Weapons (DEW). As a result of these factors and many more, California's state government is on the verge of absolute collapse.
The Common Sense Show has learned from a late night conversation held at 10pm and again at 5AM (Pacific), with the President of the New California Statehood movement, Paul Preston, that California's major utility, PG &E will declare bankruptcy. The common belief is that PG & E is trying to stay one step ahead of the proverbial burning bridge, both literally and figuratively. The domino effect of this and other fact0rs has had a crushing impact on the finances of the state.
Follow the line of reasoning and events as expressed in the following paragraphs.
California Fires and Directed Energy Weapons
Many have asserted that the fires in NO. California were the result of Directed Energy Weapons. Theoretically, this possibility is explored in the following paragraphs.
Scientist Ginny Silcox has made it her specialty to expose the lethality of Directed Energy Weapons. In particular, Silcox is interested in revealing what happened to the World Trade Center Towers and with regard to the California fires.
Silcox has been been researching the possibilities since the 1980's.  Silcox reminds us of the old Memorex commercials, specifically in reference as to when the singer hit a note that was the same pitch as the resonant frequency of the wine glass in the commercial, it caused the glass to vibrate and to eventually explode or vaporized!
In a stunning revelation, in her interview with Forbidden TV, she discusses how different kinds of materials respond differently to microwave frequencies and says that this explains the exaggerated anomalies witnessed in the California fires in which houses were pulverized and trees directly beside them are quite unscathed. As an aside, many experts have told me that the home's smart meters were targeted.
Silcox states "Basically, what I'm describing is something that can part us out, molecule by molecule."
Silcox describes,  in exquisite detail the various scientific descriptions of the EM spectrum and how people witnessed blue beams people reported seeing in the California fires.
Paradise Lost
In the following interview, NO. California firefighters discussed the Directed Energy Weapons signatures that they encountered in the deadly fires that devastated several communities this past fall.
This Is What We Know At This Time
On January 14th, Agenda 21 Radio hosted by Paul Preston is going to air critical information related to this topic. In addition, Chris Street is authoring articles which will explain in detail what is happening. Here is what The Common Sense Show has learned.
Directed Energy Weapons have been used to start fires. The federal disaster relief funds have been diverted to the state budge by former Governor Jerry Brown. The term being used to describe this is DISASTER CAPITALISM.  Trump has cut off the funds.
Last year, California spent $27 Billion on illegal aliens and the sanctuary state  movement. Last week, California defaulted on a $10 billion loan. Next month they will default on $60 billion. By April, California state government will not be able to meet its projected $128 billion budget.
Law suits are forming on PG&E's role in the burning down of Paradise, CA. The Rothschilds' own PG&E. They do not want the exposure. Therefore, PG&E is going to be sacrificed. Their leaders have been promised help from legal prosecution which will surely follow. Further, it is being speculated that California's other major utility is going to be sacrificed as well. This is designed to halt any criminal investigations into the fires which murdered and untold number of  people. I have been told that a law suit is being prepared against Governor Jerry Brown for his role related to "crimes against humanity" and the suit will filed at the Hague.
This is a breaking story and there are many unanswered questions. However, expect a follow up story as more details come out. Needless to say, the Deep state is behind much of this.
The archives of The Common Sense Radio Show Are Available on Megaphone. The way to access them is to go to either Google Play, I-Tunes or Spotify. The shows are listed under The Common Sense Show
CLICK HER

E

 FOR INFORMATION ON THIS CRITICALLY IMPORTANT ON THE IMPORTANT GEN SIX CONFERENCE
(DEADLINE FOR DISCOUNTED EARLY REGISTRATIONS HAS BEEN EXTENDED TO JANUARY 15, 2019)
---
The Best Food Deal in America is here! Are you prepared? Isn't it time?

 

Click here

 to begin your path that will allow you to survive what is coming. BOTH TWO AND FOUR WEEK OFFERS ARE AGAIN AVAILABLE!
ACCORDING TO THE RESEARCH, 218 MILLION AMERICANS ARE DRINKING CONTAMINATED WATER. THE ALEXAPURE PRO WATER FILTER IS THE INDUSTRY STANDARD!!! TAKE CONTROL OF THE SAFETY OF YOUR FAMILY'S DRINKING WATER. FOR A LIMITED TIME, THE WATER FILTER IS ON SALE. GO TO WATERWITHWITHDAVE.COM
Reduces up to 99.9999% of 206 contaminants, targeting:
Heavy metals
Fluoride
Chlorine
Viruses & bacteria
Pesticides & pharmaceuticals
The Alexapure Pro transforms water from virtually any fresh source into cleaner, healthier drinking water.
GREATLY REDUCED PRICE-LIMITED TIME OFFER!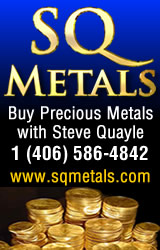 ---
PLEASE SUBSCRIBE TO OUR YOUTUBE CHANNEL AND DON'T FORGET TO "LIKE" US
The post California St Government and PG&E Bankrupt! Insurrection Is Near appeared first on Dave Hodges - The Common Sense Show.